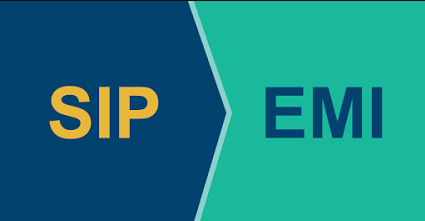 HOME LOAN EMI VS SIP
Combination of EMI and SIP can save you lot of money
What if your Home loan tenure is reduced without increasing EMI, even if the interest rate remains the same? Sounds interesting? Read it.
In the year 2010, I bought a flat in Ahmedabad for which I took a home loan of Rs 48 Lacs from one bank. At that time the interest rates were around 10.5%. So I decided to take the loan for the maximum tenure available, i.e. 20 years as I could afford the EMI of Rs. 47922/-.
The bank RM came to my office for completing the paperwork. While filling out the forms he asked me about the tenure which I would like to go for. I told him to go for maximum tenure i.e. 20 years. Bank's RM told me, "Sir maximum limit is not 20 years it is 25 years". According to my calculation, I was ready for paying Rs 47992/, an EMI amount for 20 years of tenure considering 10.5% interest, and a Loan of Rs 48 Lacs.
So if I chose to go for 25 years, EMI would be lesser. I tried to do the exact calculation and ended up with some unique Ideas which I am sharing through this article. The EMI for the 25 years tenure was worked out to be Rs 45302/, resulting in the saving of Rs 2600/ per month in the EMI. So I decided to go for the longer tenure i.e. 25 years.
Now financially and mentally, I was ready to pay for Rs 47992/ of EMI per month. So I decided to start a SIP of this Rs 2600/- (saving in EMI due to increased term) and to use the amount accumulated through this particular SIP to repay the Loan in the future. I did some calculations in excel to check with the help of this combination of reduced EMI and SIP, how would it affect my loan repayment schedule.
My older SIPs were giving me some 18% kind of a CAGR, while doing the calculation I assumed that my future SIP would generate a 15% CAGR. I found out that with this combination and an assumed return of 15% CAGR from SIP, I can repay the loan in just 18 years and 2 months.
Sounds interesting?
Let me explain,
Case 1: 20 years loan – Outflow (EMI – 47992)
Case 2: 25 years loan + SIP of saving into the EMI (EMI 45302 + SIP 2600 = Total 47992)
In both the above cases my monthly outflow is the same, the only difference is into the methodology. In the first case, I am only paying EMI in the second case by increasing tenure I am making saving into the EMI and doing the SIP of that saving, making my monthly outflow the same as that in case 1.
After 18 years and 2 months, the value of my SIP of Rs 2600/- per month assuming the 15% CAGR* would be approximately Rs 26.29 Lacs, which I can use to fully repay the Home Loan outstanding. In other words, the outstanding loan principle amount would equal to the Fund Value of SIP after 18 years and 2 months.
In the whole process, I would pay 22 EMIs less compared to Case one, making an absolute saving into the EMI worth Rs 10.54 Lacs. Though Bank charged me 10.5% interest for me the effective interest worked out to be only 10.03%.
If you are planning to buy a Home loan and if you have decided to take the loan for a shorter period then you can use the above idea to save some EMIs. So if you have decided to go for 15 years of tenure and your bank is ready to provide you maximum tenure of 25 years, I suggest you go for the higher tenure and utilize the monthly saving into EMI due to increased tenure to start a SIP into some good diversified equity mutual fund.
If you have already taken the loan you can still utilize the above idea by asking the bank to increase the tenure or you can also transfer your loan from one bank to another and while doing so, go for the maximum tenure.
I transferred the above-said loan to some nationalized bank at the time 22 years of tenure were pending in the earlier bank. I opted for 30 years of tenure in my second bank where I transferred my loan, further reducing my EMI. I added that saving also into the SIP and that would again save a few more EMIs.
Thus, selecting the maximum tenure and doing the SIP can help you repay your loan earlier. The return assumed in the above calculation is not the guaranteed return but I can safely assume that kind of return from SIP into my portfolio. My current portfolio has a CAGR of around 18%, while in the calculation I have assumed a 15% CAGR only.
*The return showcased is the assumed return and is not to be treated as any assurance or guarantee.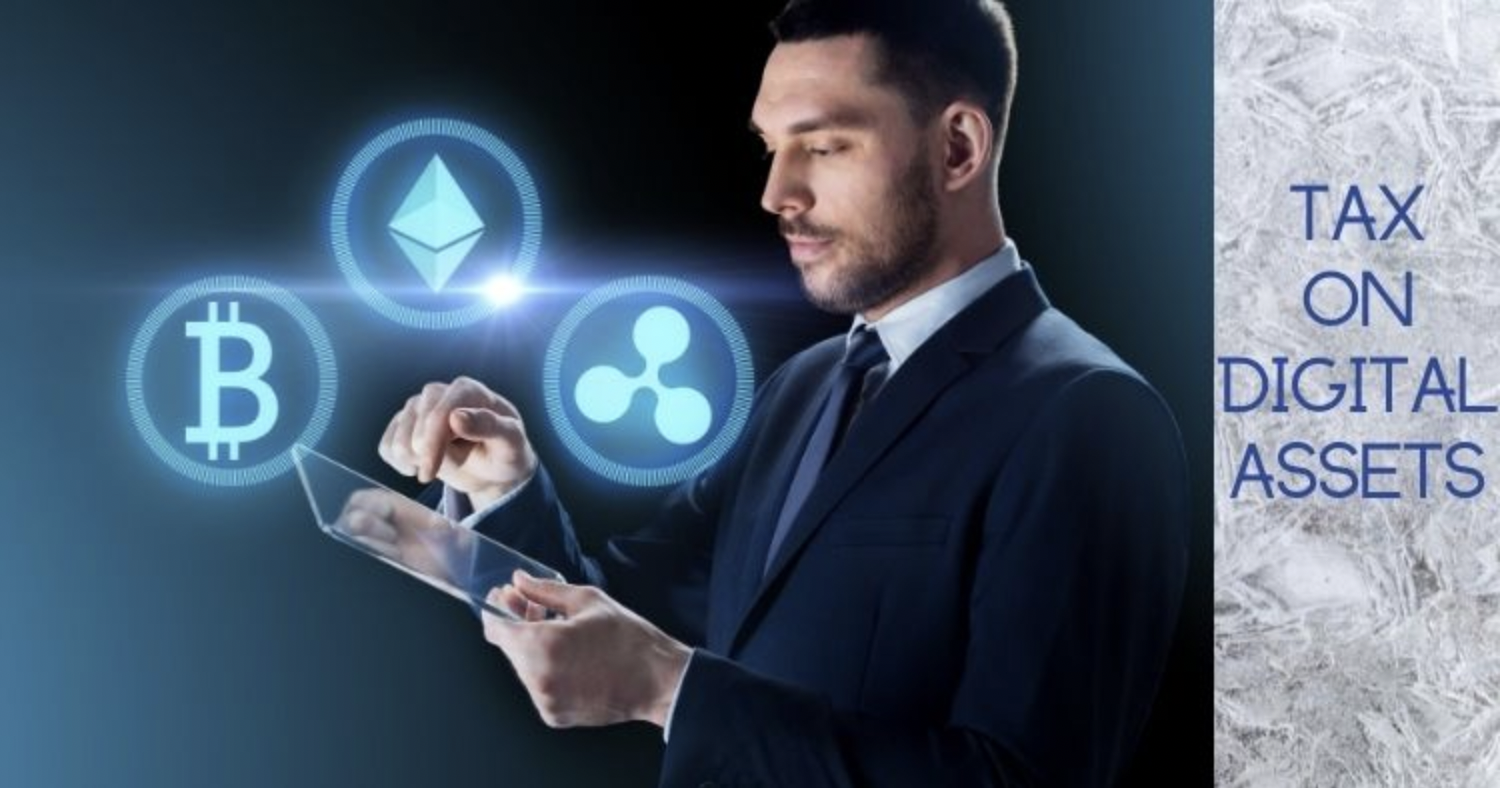 Tax on Digital Assets
Tax on Digital Assets
---
All That You Need to Know About Tax on Cryptocurrency & NFT
Taxes on digital assets were pretty vague up to Budget 2022. The finance minister didn't notify the tax structure on corporate or individual levels. But, under new norms, all profits from cryptocurrencies are to be taxed at 30%. It is quite a steep rate and one that might lead you to think twice about investing in digital assets. To understand this move from the government, we have broken down the entire subject of taxes on digital assets into three main sections: tax on income, tax on gifts and the 1% TDS.
People who make money from digital assets must pay tax on that money
In Budget 2022, the finance minister said it would tax digital asset profits at 30%. That doesn't mean that digital assets are legal just because they are taxed. The legality of cryptocurrency as an asset class is still not clear.
Government officials say digital assets include cryptocurrency and NFTs.
At 30% tax, the people who make different amounts of money will pay the same tax rate.
They would calculate this tax on income after subtracting the cost of acquisition, which could be the price of the cryptocurrency and the fees for transactions.
Moreover, crypto investors can't set off their losses against any capital gains of other asset classes. However, it's not clear if the profits from one type of digital asset can pay for the losses of another digital asset.
If you use the foreign exchange, a peer-to-peer marketplace like LocalBitcoins or mine your own, you'll have to pay 30% of your profits. On the other hand, miners may be able to write off the cost of things like electricity, the depreciation on their mining computers, and so on.
Moreover, it is crucial to note that you still have to pay tax on your cryptocurrency gains made before April 2022.
Tax on digital assets as gifts
The budget also said that digital assets that were given as gifts would also be taxed. Concerned authorities may include digital assets as 'property'.
Free digital assets that you receive, such as airdrops, learn-to-earn schemes, and games where you can earn money by playing games, are also included as gifts.
However, under the Income-tax Act of 1961, gifts made to specific relatives or as a wedding gift are not taxed, no matter how big the gift is. Parents, siblings, and other relatives who give money to you don't have to pay tax on it. Gifts that are given at weddings, through a will or inheritance, or in anticipation of the donor's death are also not taxed, no matter how much they are worth.
But, if your friend gets you a gift that costs more than Rs. 50,000 on your birthday, you will have to pay tax on it.
So now, the question is whether the same gift taxation rules that apply to real things would also apply to virtual digital things.
As part of their pay package, people who got digital assets like cryptocurrencies or NFTs will have to pay a 30% tax because, as per the new tax law, it will be considered a gift.
They will have to pay the tax even though they have sold none of the coins yet. Not only that, but in many cases, employees may have to pay tax on more money even though the value of the coins they got has gone down since they got them.
Impact of the 1% TDS
Taxes on income and gifts aren't the only things the government announced in this budget. They also announced a charge of 1% tax on all crypto transactions.
The new section 194S of the Income Tax Act says that crypto exchanges will have to withhold 1% TDS for most transactions starting July 1, 2022. People who use crypto will have to tell the government about all of their transactions to track them.
This TDS may be applicable only if the total amount of cryptocurrency transactions in a year reaches Rs. 50,000 for the following individuals:
Each person, as well as Hindu Undivided Families (HUF), who have annual sales, gross receipts, or turnover above Rs. 1 crore.
People who make more than Rs.50 lakh a year.
People or HUFs who don't have a job or business to make money.
For the other individuals, this TDS may apply if the total amount of crypto transactions in a year is more than Rs. 10,000.
Moreover, as crypto trading takes place all over the world, the foreign cryptocurrency exchange will not deduct 1% TDS, but it is still not clear if and how TDS would be deducted if the transaction took place between an Indian buyer and a seller from another country.
What is your opinion on the taxation of digital assets? If you have any doubts, it will be best to consult us.
This blog is purely for educational purposes and not to be treated as personal advice. Mutual funds are subject to market risks, read all scheme related documents carefully.
---